Chimney Repointing in Bristol
Are there visible cracks in the bricks or mortar of your chimney? Are there any signs that the mortar is crumbling? If so, get in touch with Jones Roofing & Building for chimney repointing in Bristol and throughout the surrounding areas.
Chimney repointing is a great way to repair your chimney before the damage gets so bad that you have to have a complete chimney rebuild. Although our name may be Jones Roofing & Building, we are much more than just a roofing company. The chimney is an integral part of your roof, so it is our priority ensure that the health of your entire roof is intact–and not just the shingles.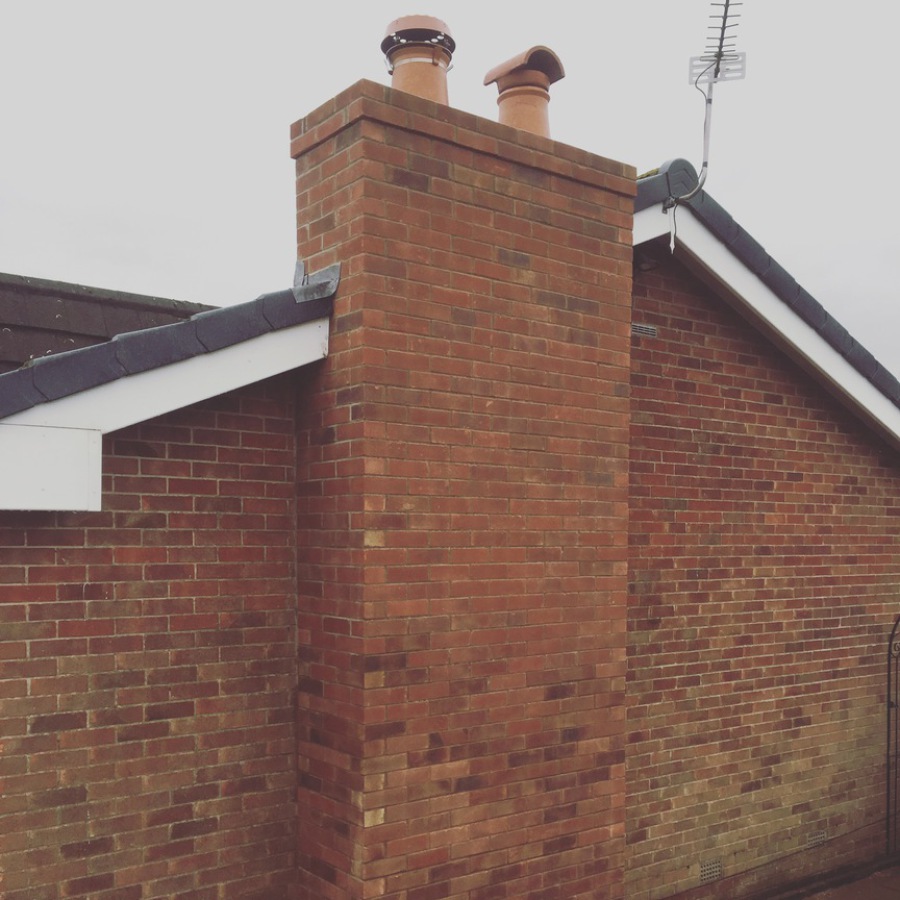 Our Chimney Repointing Process
Chimney repointing takes specific skills. It is the process of fixing mortar that has cracked or is missing and if it is not completed properly, it can cause more damage to your chimney than the cracked or missing mortar. The process of chimney repointing includes many steps and should always be completed by a professional. Here are the steps that should be taken when it comes to chimney repointing in Bristol.
Assessing Your Chimney – The first step in repointing is to assess your chimney to determine how much damage has been done to your mortar. This includes using special tools to assess the extent of damage.
Removing Old Mortar Joints – It is important when old mortar joints are removed that this is done correctly. If it is not done correctly, it can cause damage to the surrounding mortar and brick.
Mortar Application – Once the damage has been assessed and old mortar removed a specialized mortar mix that closely matches existing mortar should be applied.
Seal The Mortar – To finish the chimney repointing sealant should be added to help prevent moisture getting into the chimney.
If your home is aging, or you have not had your chimney inspected for damage in many years, now is a great time to have it assessed. Our chimney repointing specialists can help you make sure your chimneys mortar joints are in top condition.
Contact Jones Roofing & Building
To discuss chimney repointing in Bristol or perhaps another of our roofing services, please get in touch with the friendly team at Jones Roofing & Building today.